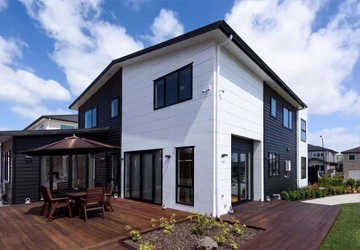 Many property owners have questions regarding the installation of uPVC doors or windows either in new homes or as replacement windows for older single glazed window units. Here we list three of the questions most often asked and provide answers that show why uPVC doors and windows are some of the most popular window and door products on the market today.
1. Do uPVC doors or windows need maintenance?
It would be fair to describe uPVC door and window products as low maintenance rather than maintenance free. As with most windows and doors there are moving parts that need some lubrication and cleaning from time to time. The frames will need very little maintenance apart from cleaning with warm and soapy water from time to time. uPVC is available in a range of colours and once windows and doors made from uPVC are installed there will be no need ever to paint them for the duration of their lifetime. This is one of the features of these windows and door units that attracts them to busy homeowners that would rather spend their days off relaxing than painting or repairing windows.
2. Are uPVC doors or windows energy efficient?
The short answer is to say that quality door and window made from uPVC are and should be very energy efficient. However there are many types of these windows and doors on the market today, so care has to be taken when purchasing that the ones you select are a quality brand. You will always be able to find more efficient windows out there than double glazed PVC doors or windows, if cost is not a factor. If however you have a budget to consider, then quality uPVC doors and windows are a cost effective option that should be an excellent choice.
3. Are these windows or doors secure?
Many homeowners have older type, single glazed timber windows in their homes and these units are very easy to force for most burglars. Double glazed windows are more difficult to break through as double glazing itself is surprisingly strong and difficult to break, especially if you are trying to do it quietly. uPVC doors have advanced locks fitted into the framework and this makes it even more difficult for thieves. Most thieves want easy targets and will often leave a home with secure windows and doors fitted in preference for one that does not.